Discovering More IoT Software Services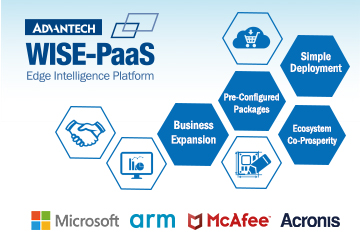 WISE-PaaS Marketplace
An online software shopping website that provides IoT Cloud Services, Security Services, WISE-PaaS IoT Services and Solution Ready Package for Edge Intelligence Server (EIS). WISE-PaaS Marketplace integrates with IoT eco-partners on cloud and software solutions to accelerate building blocks for IoT developers.
Discussing with IoT Experts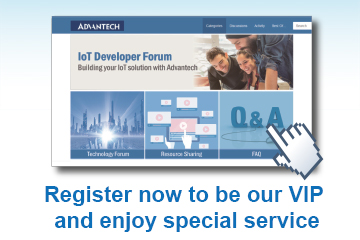 IoT Developer Forum
For a quick jump into the core discussion with professional consultants, Advantech built an IoT Developer Forum. The IoT Developer Forum is a real-time, online platform for sharing IoT technology news and posting questions. Discuss a variety of development topics, from getting started, to working with the latest software and IoT technologies.
Never Miss Glance
Case Study

10/28/2019

Tong Chen as WISE-PaaS VIP member successfully develop a cutting-edge intelligent solution powered by WISE-PaaS cloud to improves its overall competitiveness also unlocks the conve...

Video

5/23/2019

IoT, dữ liệu lớn (big data), dịch vụ đám mây và AI là các yếu tố công nghệ chính của chuyển đổi kỹ thuật số và đó cũng là các cơ hội kinh doanh mới.

News

5/22/2019

Advantech - nhà cung cấp hàng đầu thế giới về hệ thống IoT thông minh và nền tảng nhúng, chúng tôi rất vui được giới thiệu các module Edge AI hoàn toàn mới: VEGA-300 Series - dòng ...